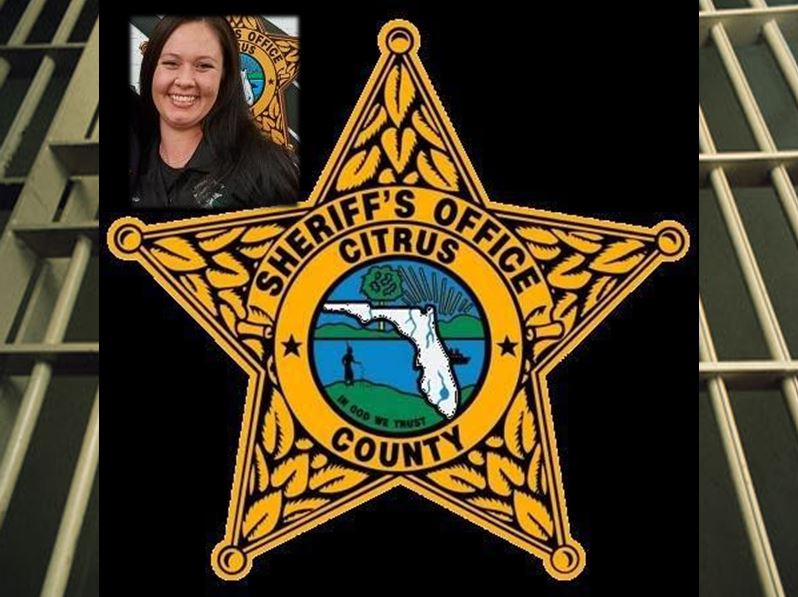 The Citrus County Sheriff's Office arrested one of their own Friday after an investigation revealed the crime scene specialist had divulged confidential information to another person.
Ashley Pate, 34, was charged with one count of Disclosure or use of Confidential Criminal Justice Information.
"We will not tolerate any type of criminal activity by our employees – especially anything that jeopardizes the safety of our law enforcement officers or the integrity of what this agency has stood for over the past 131 years," said Sheriff Mike Prendergast.  "Our deputies risk their lives every day to protect the citizens of Citrus County and this former employee's actions compromised sensitive investigations.  Most importantly, her crimes could have led to serious injuries or death for members of the CCSO family."
According to a press release, Pate violated five agency directives.
108.00 (VI) (A) 27 – Code of Conduct; Negligence – Endangering Others
 108.00 (VI) (B) 5 –   Code of Conduct; Association with Criminals
 108.00 (VI) (B) 22 – Code of Conduct; Interference with Official Investigations
 108.00 (VI) (B) 26 – Code of Conduct; Communicating Confidential Law Enforcement Information
 108.00 (VI) (B) 54 – Code of Conduct; Untruthfulness in an Official Inquiry
Pate was terminated on July 13, 2018, and later arrested.
Officials said that Pate had been with the agency since December 2007.
No further information will be released at this time.