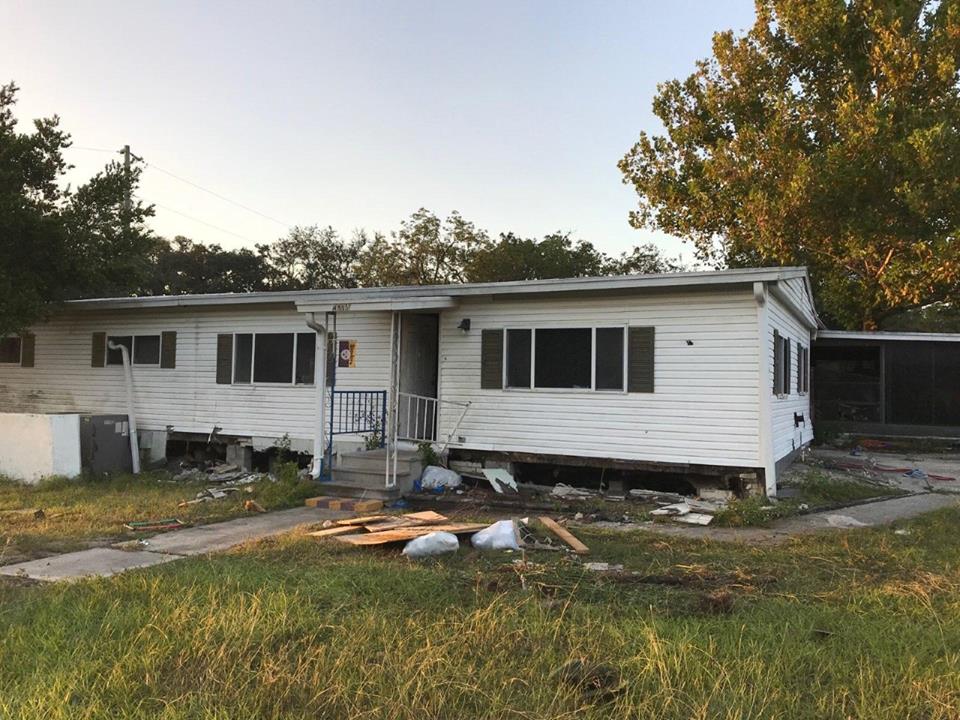 On Thursday, September 27, 2018, at approximately 8:15 a.m., detectives with the Citrus County Sheriff's Office Community Crimes Unit were looking for Brandon Hann, 30, of Homosassa, in reference to several armed burglaries in the area.
Officials went to Hann's residence, located at 4905 W. Cardinal St. in Homosassa.
Initially, a female found at the residence told deputies that Hann was not home.
The woman let detectives search inside the mobile home.  During the search, detectives found a hidden passageway located inside the floor of the bedroom closet.
The female then told detectives that Hann was hiding inside the residence.
According to a press release, In the hours that followed, detectives tried to calmly talk with Hann to get him to come out of the hidden compartment, but he refused.
The CCSO K-9 unit was deployed, but the K-9 could not physically find Hann due to the small space where he was hiding beneath the floor of the mobile home.
The CCSO SWAT Team and Crisis Negotiation Team were then activated to the scene.
For safety reasons, patrol deputies shut down approximately a mile and a half stretch of W. Cardinal St.
After several unsuccessful attempts to get Hann to respond, SWAT Team members used CS tear gas to force Hann from the home, however, Hann was not fazed by the gas.
At that time, SWAT team members began removing pieces of the floor and cutting out drywall in an attempt to physically remove Hann.
Just before 7 p.m., Hann was located hiding inside an air duct underneath the mobile home.
Hann was taken into custody without incident.
He was arrested and charged with Armed Burglary, Grand Theft, and Possession of a Firearm by Convicted Felon.
According to detectives, other charges are pending.
"Another situation that could have ended tragically, ended peacefully today," said Sheriff Mike Prendergast.  I'm so proud of the men and women who represent the Citrus County Sheriff's Office and their continued perseverance to keep our community safe, day in and day out."   Prendergast said, "We also want to thank Nature Coast EMS for being out on the scene to assist us throughout the day and also Citrus County Fire Rescue for supplying us with several pieces of specialty equipment used to find the subject and bring him into custody."
Hann is currently being held at the Citrus County Detention Center. Hann's booking photo was not available at the time this article was published.