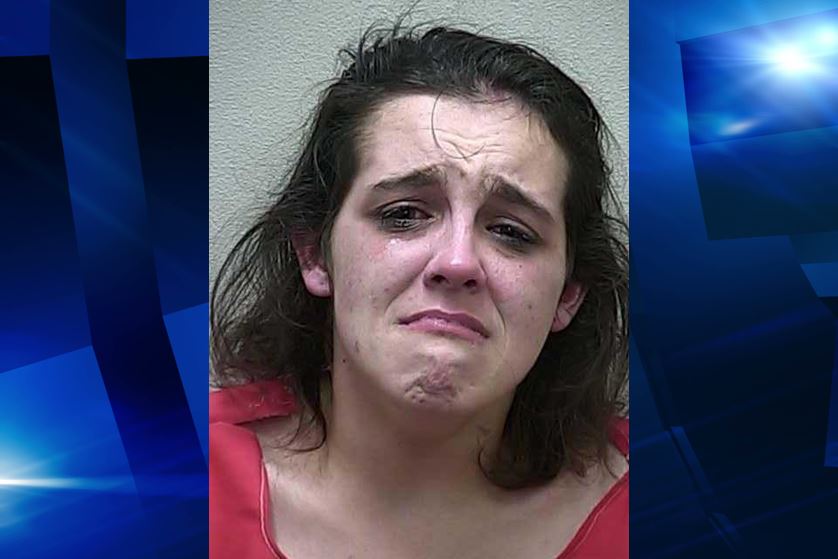 Salt Springs — A disturbance call to the 88 Store and Pub (88 bar), located at 14280 Northeast 203 Avenue Road, Salt Springs, ended with several felony charges for a Fort McCoy woman.
When Marion County sheriff's deputies arrived, they met with the suspect's father, David Preising.
David stated that his daughter, Alyssa E. Preising, 23, had been acting "very violent lately".
David told deputies that his daughter had recently taken a butcher knife from his kitchen, stabbed a wall multiple times, and cut her mattress open.
David said he did not want his daughter to return to his residence unless she "got some help".
Alyssa admitted to having an altercation with her father.
Alyssa said she had fought with her dad because she thought someone was trying to kill her.
According to reports, Alyssa told deputies she had stopped taking her medication. She said she had been hearing voices, which were telling her to hurt other people and herself.
Alyssa also told deputies that she had smoked crystal methamphetamine prior to fighting with her father. She said she uses "meth" on a daily basis, but usually "shoots up".
Deputies then told Alyssa that she was being placed under a Baker Act and would be transported to the Centers.
At that time, Alyssa began to scream at deputies. She stated that she was not going anywhere and refused to get into the patrol car.
After several minutes of deputies arguing with Alyssa, one of the deputies grabbed [her] right arm and attempted to handcuff her.  However, Alyssa pulled away and walked off.
After a brief struggle, Alyssa was handcuffed and escorted to the patrol car. Deputies reported that they had to physically place Alyssa in the car.
Once in the patrol car, Alyssa began to kick and scream. She was able to get out of the patrol car and onto the ground. As a deputy tried to pick Alyssa up off the ground, she kicked the deputy in the chest. Alyssa then kicked a second deputy in the thigh.
Again, deputies grabbed Alyssa and forced her into the back of the patrol car.
Alyssa then screamed, "Get your fu**ing hands off of me. Stop trying to rape me." She then bit a deputy on the arm, and kicked him in the chin and forehead with the heel of her foot.
Alyssa was eventually placed in a Hobble Restraint.
Alyssa was transported to the Marion County Jail and charged with Battery on a Law Enforcement Officer (x4), Possession of Drug Paraphernalia, and Violation of Felony Probation.
She has previous arrests for Battery on a Person over 65 (x2), Domestic Battery, Battery (x2), and Violation of Probation.
The deputies were not seriously injured.