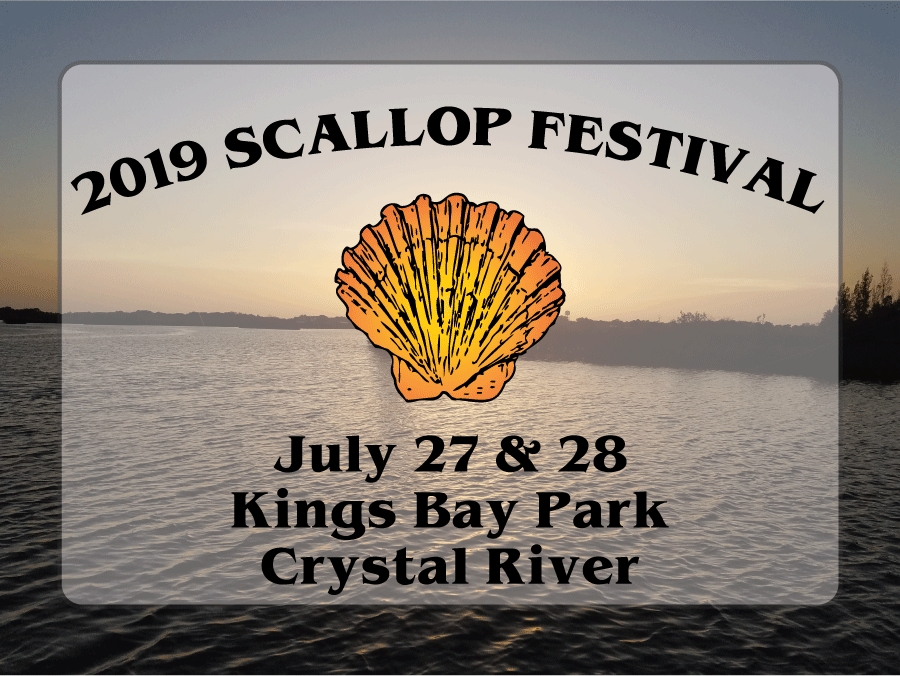 Crystal River — The Crystal River Scallop Festival is almost here. This year the festival will be on July 27 and 28.
Scallop Festival Activities
Free 32' Rock Wall- All hours
Bounce House – All hours
Water Slide – All hours
Beer & Wine – All hours
Arts, Crafts, Food – All hours
Water Balloon Contest – TBD
Scallop Cook-Off – Sun. Noon
Live Music
10 a.m. Sat. Cliff Dorsey
2:30 p.m. 14 North
5 p.m. Tantric
10 a.m Melissa Lee, Sun.
2 p.m. Marco Coconut
Karaoke
Sat. Noon & Sun. Noon
Kids Scallop Scavenger Hunt
Sat. & Sun. 11 a.m.
Dance performance
TBD
Miss/Mr. Kings Bay Pageant
Sun. 3 p.m.