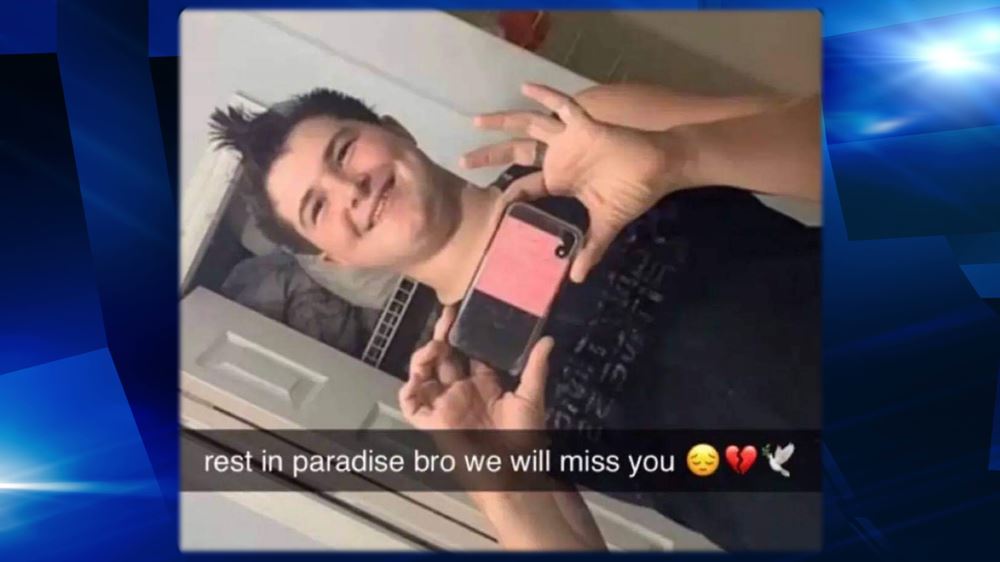 [This article was updated on February 24, 2021, at 10 p.m to include the correct spelling of his first name as Gaige instead of Gage. The spelling was initially provided to Citrus Gazette by the Citrus County Sheriff's Office.]
On February 23, at approximately 7:30 p.m., the Citrus County Sheriff's Office responded to a Homosassa residence following a 911 call.
Upon arrival at the home, deputies found that 13-year-old Gaige McGregor had suffered a self-inflicted gunshot wound in an apparent suicide.
CCSO Major Crimes detectives do not suspect any foul play.
Word spread quickly over social media and so did the rumors. Citrus Gazette quickly dispelled those rumors.
"Kindest person I ever met bro," wrote a student.
Teachers and students say McGregor was a great person who always had a smile on his face and made others laugh.
One student wrote, "I hope you are in a better place now. You will be missed but heaven gained a beautiful angel. I wish we could still play Roblox together."
Another wrote, "Me and him were like really good friends and I wish you could've stayed."
CCSO said the investigation is active and, at this time, no further information can be released.
Detectives said they also could not comment on how McGregor obtained the gun.
Parents are encouraged to talk to their children if they are grief-stricken or have questions. Parents can reach out to school counselors if necessary.
If you would like to help, Citrus Gazette is taking donations for the McGregor family in their time of need. You can donate here or use the donate button below. Citrus Gazette has been in contact with the Citrus County Sheriff's Office to ensure that all donations are appropriately dispersed.
Citrus Gazette extends its most sincerest condolences to the McGregor family.
The National Suicide Prevention Lifeline is available 24-hours a day at 800-273-8255.
Comments are open below