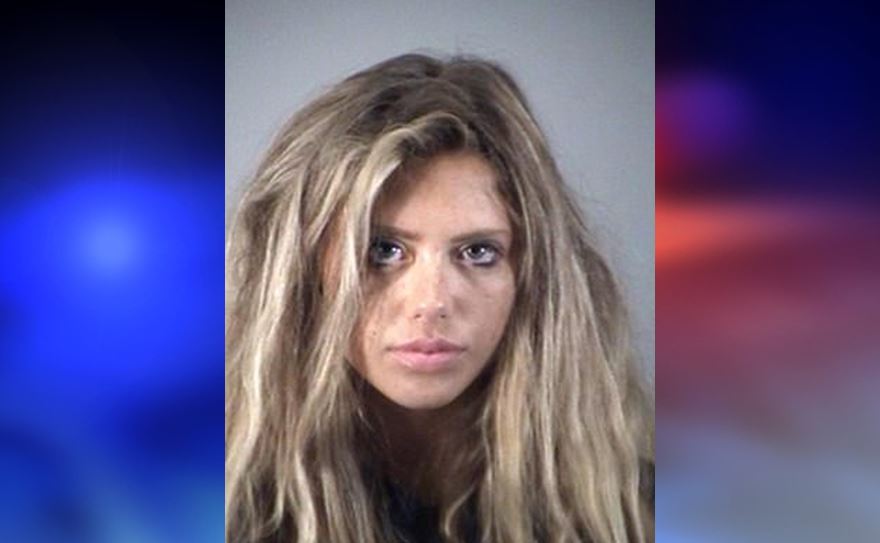 Leesburg, Florida — A young woman who could have gotten a ride home found herself behind bars with a felony charge after she urinated in front of a deputy and attempted to bribe him.
When Lake County deputies discovered a young woman sitting in the median of US 27 in Leesburg around 2 a.m., they offered to sit with her until someone could pick her up.
Madison Ann Bryant, 19, told deputies she had exited a nearby truck after arguing with her boyfriend about "relationship issues."
While waiting for a ride, Bryant told the deputy that she had to urinate and that she intended to do so on the side of the road. The deputy instructed her not to and offered to drive her to a nearby gas station.
Bryant, who was heavily intoxicated, did not want to wait. Instead, she pulled down her pants, and while holding on to the push bars of the patrol vehicle, began to urinate as traffic was passing by.
As she was urinating, a Leesburg police officer who was on the scene walked away.
When Bryant was finished, she pulled up her pants, at which time she was placed in handcuffs.
On the way to the Lake County Jail, Bryant began to repeatedly ask for her Juul (a vaping device) that the deputy had confiscated from her, but the deputy refused. She stated that she needed it for anxiety.
Bryant then asked the deputy if he was married and had children.
When the deputy answered, Bryant stated, "I am not trying to f**k that up. I will suck your d**k [if you give me back my Juul.]"
Bryant was charged with Disorderly Conduct/Public Intoxication and Attempting to Bribe a Public Servant, which is a felony.
She was released on a $3,000 bond.
Citrus Gazette requested the dashcam video, but it was not available at the time this article was published.