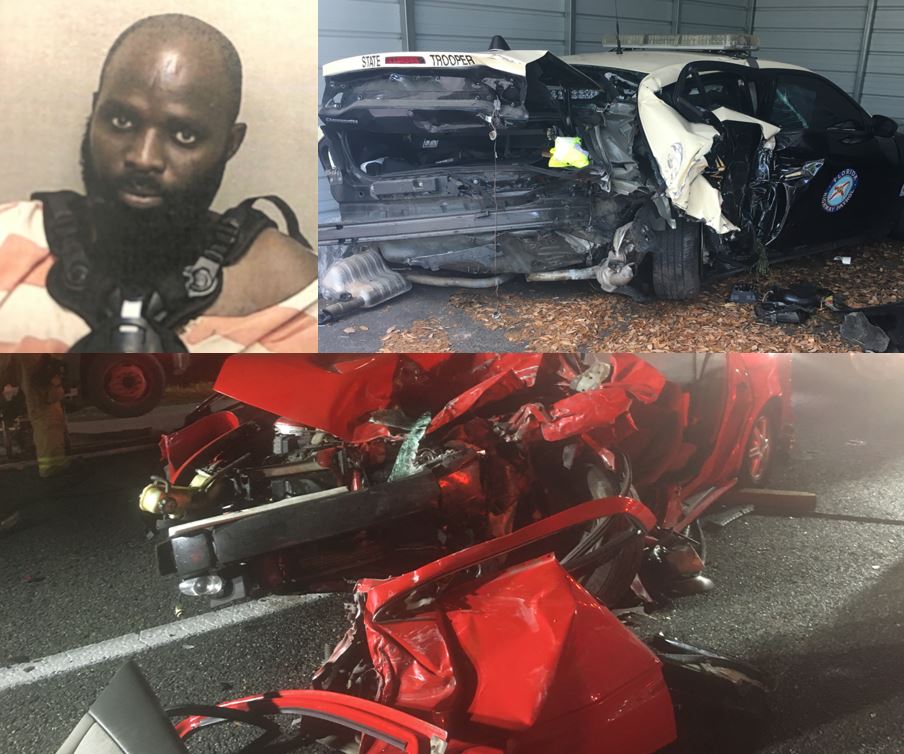 Two troopers were injured Monday, April 6, after their cruiser, a 2014 Dodge charger, was struck while doing traffic control on I-75.
A marked Florida Highway Patrol unit was parked on the paved median emergency lane facing north on I-75, when a 2002 Oldsmobile Alero, driven by who troopers at that time thought was Feston Senganidzojasi, 38, of North Dakota, slammed into the rear of the cruiser.
It was later learned that Senganidzojasi was actually 38-year-old Gorata Montonga.
The impact caused the cruiser to rotate counter-clockwise and slam into a guardrail two times.
Montonga sustained critical injuries during the crash and was transported to Ocala Regional Medical Center.
Trooper Brett Detweiler suffered non-incapacitating injures and was transported to West Marion Hospital. Detweiler's passenger, 21-year-old Trooper Justin Loney sustained minor injuries.
Both vehicles were completely destroyed during the crash.
Montonga was released from the hospital on Sunday, April 19, and immediately taken into custody by FHP.
He was charged with Driving Without a Valid Drivers License, Reckless Driving, and DUI.
Both troopers made a full recovery.