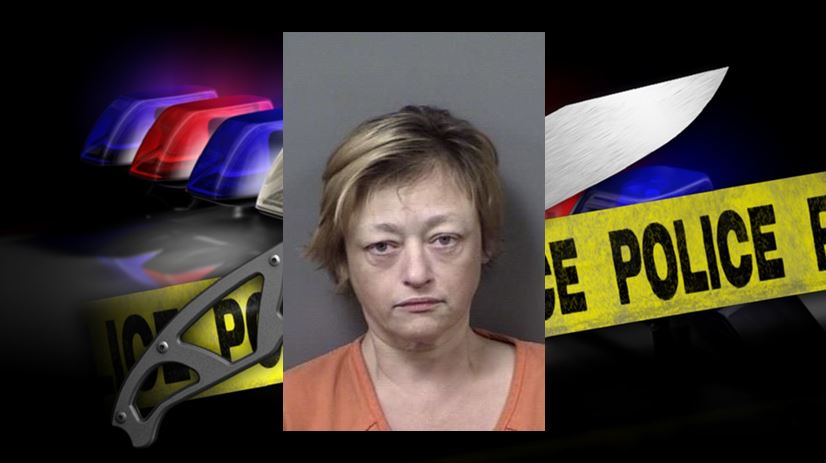 A Dunnellon woman was arrested and charged with Aggravated Battery Sunday after she cut a man during an argument.
A Citrus County Sheriff's Office deputy responded to the scene and met with the male victim who stated that he had been attacked by a woman.
According to reports, the victim was attempting to evict April Dawn Hoffman, 45, and had called the CCSO for assistance with the eviction when Hoffman overheard his conversation.
Hoffman became upset and began swinging some sort of blade at the victim, which caused him to put up his arm in a defensive position. That is when the blade made contact with the victim's arm and "sliced" him.
Hoffman told the deputy she was in a deep sleep and denied fighting with the man. When the deputy continued to ask Hoffman questions about the incident, she became belligerent and argumentative.
While arguing with the deputy, Hoffman blurted out, "Just take me to jail…do what you gotta do."
Hoffman is being held at the Citrus County Detention Facility on a $10,000 bond.
The victim was reminded that he cannot remove a tenant without proper court proceedings.
The Citrus County Clerk of Courts confirmed that all evictions are on hold due to COVID-19.
Comments open below