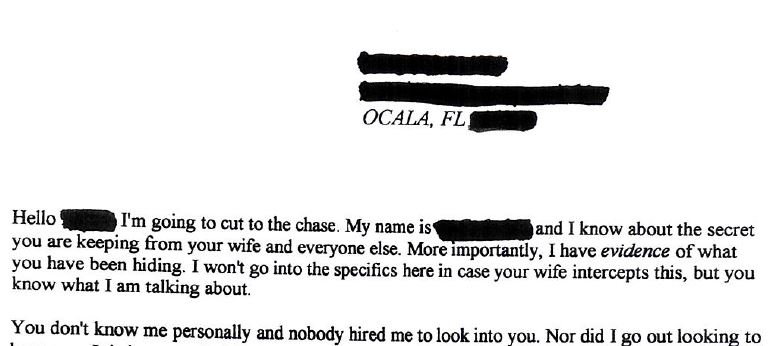 The FBI Jacksonville Division is warning residents of central Florida of a scam that threatens to blackmail individuals who have allegedly committed adultery.
"The scammer threatens to reveal the information to the recipient's spouse, family and friends, and demands payment in exchange for secrecy. In an effort to avoid detection, the scammer often insists on being paid in bitcoin, a virtual currency that is legitimate but difficult to track," the FBI wrote in a press release.
According to the FBI, someone in Ocala recently received the "blackmail scam" letter.
The FBI says that the scam is not new, however, it has become more evolved and is difficult to track its origination.
If you do receive a letter but have not cheated on your significant other, you should have nothing to worry about.
Read the letter in its entirety, here.