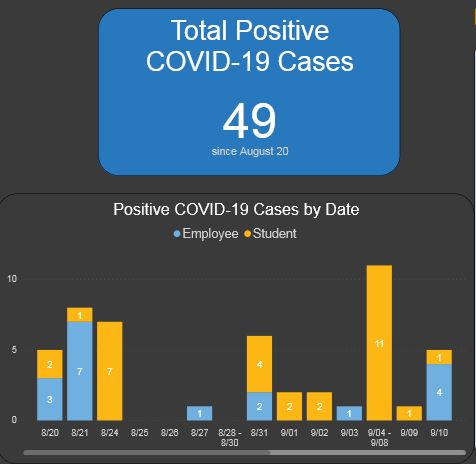 Citrus County — According to the Citrus County School District's COVID-19 dashboard, 49 positive cases have been documented since August 20, 2020. The dashboard was updated on Thursday, September 10. This is an increase from the 32 reported on September 4 and two more schools added to the list.
Nine school employees, nine district office employees, and 30 students have tested positive.
Schools with COVID-19 cases include:
Academy of Environmental Science
Central Ridge Elementary
Citrus Springs Middle
Crest School
Crystal River High School
Forest Ridge Elementary
Hernando Elementary
Inverness Middle
Lecanto High
Lecanto Middle
Lecanto Primary
Citrus High
Crystal River Middle
View the live dashboard below

NOTE: Dashboard may perform better on a desktop. If you are using a mobile device, try turning your phone to landscape view.