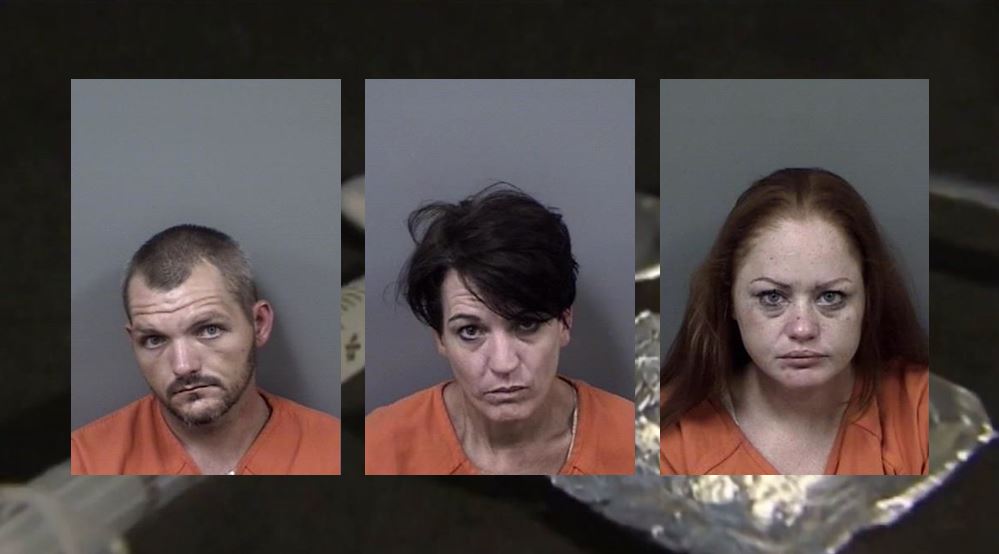 Multiple tips led Citrus County detectives to a drug dealer's home, located at 316 NE 2nd Street, lot 15, in Crystal River, Tuesday.
The Citrus County Sheriff's Office Tactical Impact Unit (TIU)  executed a search warrant on the home and arrested serial drug dealer, Laura Ann Kellogg. After a lengthy investigation into Kellogg involving drugs, burglaries, and assaults, detectives said they are feeling Great about the arrest.
Inside the trailer, detectives located a wide variety of narcotics, a 9mm pistol, and $1,776 in cash.
Additionally, detectives arrested Holly Hockenberry and Theodore Sharp, both of whom were at the home.
Kellogg, Hockenberry, and Sharp were charged with Possession with Intent to Sell Methamphetamine, Fentanyl, Oxycodone, Suboxone, LSD, Psilocybin, Carisoprodol, Marijuana, and Possession of Drug Paraphernalia.
She was booked into the Citrus County Detention Facility on a $37,000 bond.