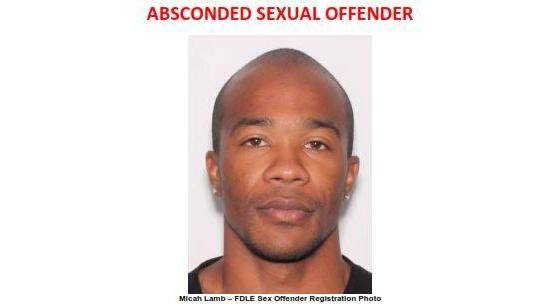 The Citrus County Sheriff's Office is currently attempting to locate a sex offender, Micah Joseph Lamb.
He is 32 years of age, 5'05" tall, and weighs approximately 170 pounds.
He has shaved hair and brown eyes.
On June 12, 2019, Lamb cut off his GPS ankle monitor while at the Probation Office in Inverness and fled.
His current whereabouts are unknown.
Lamb currently has an active Citrus County warrant in reference to Violation of Probation. If you have any information regarding the whereabouts of Lamb, please contact the Citrus County Sheriff's Office at 352-726-1121 and ask for the Major Crimes Unit.
To remain anonymous and possibly be eligible for a reward, call Crime Stoppers at 888-ANY-TIPS or go to www.CrimeStoppersCitrus.com.