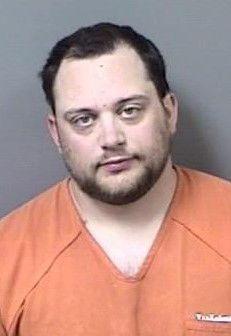 Citrus County Sheriff's Office deputy, Charles Wigglesworth, was arrested by the Florida Department of Law Enforcement and charged with two counts of Capital Sexual Battery of a Child Under 12 and three counts of Lewd and Lascivious Molestation of a Child Under 12.
According to Citrus County Sheriff Mike Prendergast, Wigglesworth's employment was immediately terminated.
Prendergast reached out to FDLE on March 30 and asked that they help with the investigation.
Following his arrest, the disgraced deputy was booked into the Citrus County Detention Facility where he is being held without bond.
FDLE has not released all of the details surrounding the case.