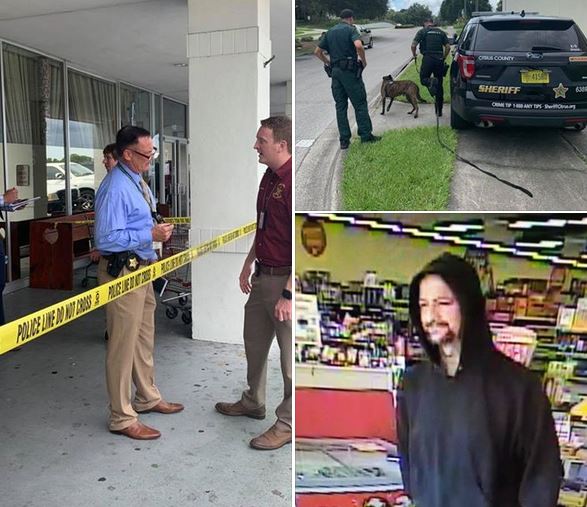 Inverness — Shortly before 3:00 p.m., Thursday, Citrus County Sheriff's Office detectives and K9 deputies responded to the Family Dollar, located off of US HWY 41, Inverness, in reference to a robbery.
The suspect, a white male, is suspected of another robbery that occurred in Citrus County on May 13, 2019, at the Reliance gas station in Inverness.
According to the CCSO, Sumter and Hernando County experienced a similar rash of robberies within their community and the suspect matches the description of the man who robbed the Family Dollar today.
The suspect has been arrested in Sumter County for charges related to their cases and CCSO detectives are currently with the suspect.
Detectives will interview him about the robberies that occurred in Citrus County and determine if he is, in fact, the same suspect.
Charges are pending at this time.