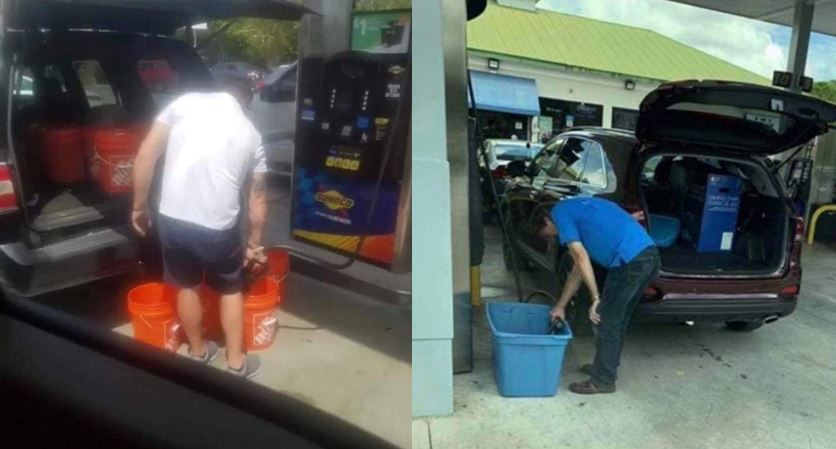 As a result of Hurricane Dorian, there has been an influx of people buying large quantities of gasoline.
Unfortunately, officials say many of these people are not doing so in a safe manner.
Florida Department of Transportation officials is aware of photos circulating social media that appear to show individuals fill up non-approved fuel containers.
Officials say that not only is this illegal, but it is completely unsafe and a tragedy waiting to happen.
It falls in the category of "not very bright idea" or "hold my beer."
Officials say you should only used approved gas containers as the fuel can melt other plastics.