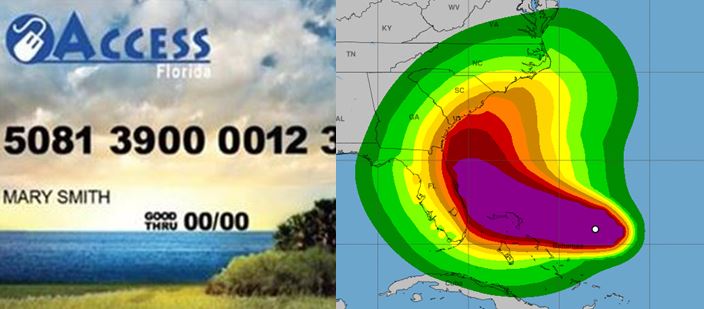 Tallahassee, Fla. – To assist families as they prepare for Hurricane Dorian, the Florida Department of Children and Families (DCF) has been approved by the United States Department of Agriculture (USDA) to release September food assistance benefits to all 67 counties included in Governor Ron DeSantis' Executive Order 19-190 declaring a State of Emergency.
Supplemental Nutrition Assistance Program (SNAP) customers who were scheduled to receive their benefits between September 1 and September 14 will now be able to access benefits through their Electronic Benefit Transfer (EBT) cards starting August 31 at noon. This is an early release of regular benefits, not a distribution of additional funds.
"I applaud Governor DeSantis and President Trump for their swift action in response to the needs of Florida's vulnerable children and families preparing for this major hurricane," said DCF Secretary Chad Poppell. "The early release of benefits will allow families to purchase much-needed food prior to Hurricane Dorian's landfall."
Immediately following Executive Order 19-190, DCF requested a waiver from the USDA allowing the early release of September SNAP benefits. With the full support of Governor DeSantis and President Donald Trump, the waiver was approved in less than 24 hours.
NOTE: You will not receive funds twice. If you run out before your actual disbursement date, then you are out until the following month.