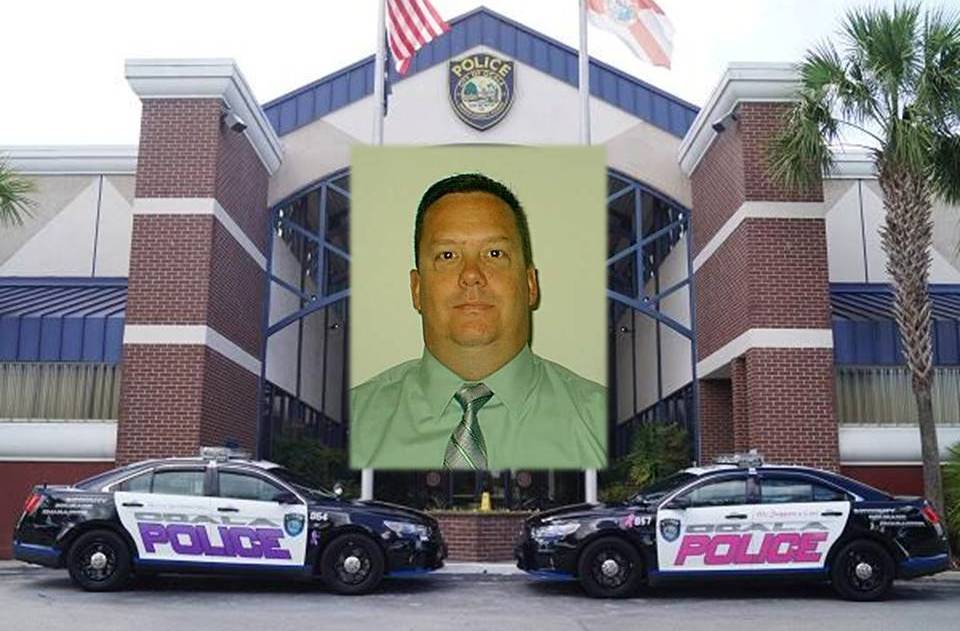 On September 19, 2019, Ocala Police Department police officer, Daniel Wagner, was killed after he was involved in an off-duty motorcycle crash.
A report released by the Florida Highway Patrol following a nearly four-month-long investigation, states that Wagner was intoxicated and speeding at the time of the crash. His BAC was .113 and he was traveling approximately 74-88 MPH in a 45 MPH zone.
According to FHP, Wagner was riding his white Harley Davidson motorcycle, traveling westbound on SW 95th Street Road when, for unknown reasons, he veered left and traveled across the center grass median while rotating and falling onto its side.
The motorcycle continued sliding into the eastbound lanes of SW 95th Street Road before coming to its final rest on its right side.
Troopers say that as the bike was rotating and falling on its side, Wagner was thrown from the motorcycle and into the eastbound lanes of SW 95th Street Road.
Wagner was transported to Ocala Regional Medical Center where he later died from his injuries.
On the night of the accident, a nurse who witnessed the accident told troopers that a second person on a motorcycle fled the scene.
Troopers said that they interviewed OPD Officer Shawn Sigler two days after the accident. During the interview, Sigler stated that he did not know anything about the accident until much later. However, Sigler did admit that he and Wagner had been drinking together, and that, he had been drinking all day at [his] home.
Sigler said that when Wanger left his home [he] went to bed.
Later, Sigler admitted to lying in the interview.
Sigler told investigators, "I'm sorry, I fu**ing lied man."
The witness had told troopers that on the night of the accident the second biker kind of turned right on to SR 200.
After he admitted to being untruthful, Sigler stated, "I got the fu**ing red light and he wasn't there yet so I said f**k it. I told him when he gets on 200 go straight, I went right and went home."
Sigler denies that he saw the crash.
Sigler escaped any discipline or criminal action. He resigned before the OPD internal affairs investigation was complete.
Comments are open below!