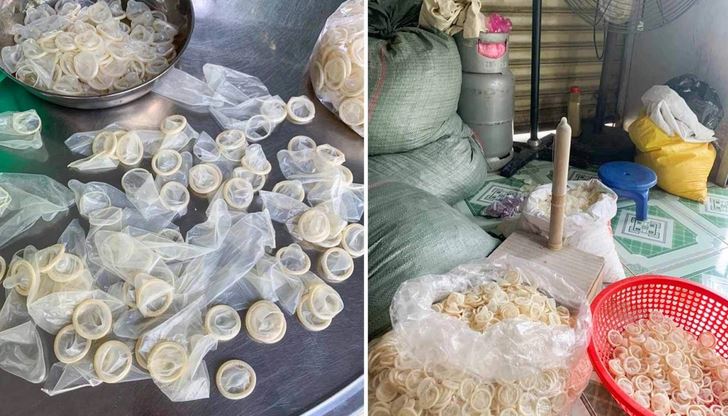 It was a sticky situation when police in Vietnam said they found between 320,000 and 350,000 used condoms that had been collected to be repackaged and sold as new. The condoms weighed nearly 800 pounds.
Police got the tip and raided a factory in the Binh Duong province near Ho Chi Minh City.
The factory is owned by a 34-year-old woman who confessed to paying an unnamed man to collect the used condoms.
The woman said that she would be paid .17 cents per 2 pounds of repackaged condoms.
According to a press release, many of the condoms had already been repackaged and sold at local markets.
The woman told police that the condoms would be boiled, washed, reshaped using a wooden tool, and then repackaged. The condoms would then be placed into plastic bags and shipped to buyers.
Authorities said they are not sure if any of the condoms made it to the U.S, but did confirm that thousands had already been sold to retailers who were selling them at local markets and online.
Health officials have joined the investigation.
The woman, who was not named, was also arrested.