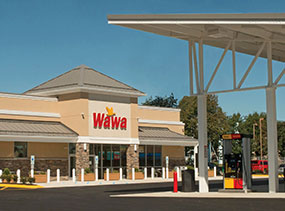 Wawa spokesperson Lori Bruce insinuated in an email that the Crystal River Wawa has been delayed due to permitting delays. However, the city says that is not true.
According to City Manager Ken Frink, the site has been permitted since June.
Now, the store is not slated for completion until 2021.
Many were glad to hear of the delay, hoping the store would not be built at all.
On social media, Crystal River residents, by the hundreds, have expressed great dismay about the location. The majority do not seem to want the store to be completed.
"I hope the store burns down, " wrote Tammy Hunts.
Dave Winsler, wrote, "The store will attract the same element they always do. In my line of work, I see it all the time. We do not need this store here, nor do we need the added traffic backup it will add to that intersection."
The site for the Wawa, which is located at the northeast corner of State Road 44 and U.S. 19, has had the land cleared, but nothing else.
We want to hear from you. What are your thoughts?