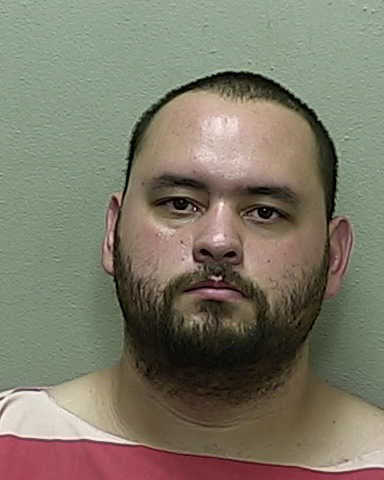 Jesse Holden Otero, 32, was arrested Tuesday after officials say he molested a 4-year-old girl.
According to reports, the mother had dropped off her two children — her son, 2, and daughter, 4 — at Otero's home so she could attend court.
While at the home, Otero put the children in the bathtub.
When the mother arrived back home, she said she noticed that her daughter's hair was wet.
The girl told the mother that while she was in the bathtub, Otero used his finger to touch her in her private area and buttocks. The girl also told the mother that she was bleeding.
That is when the mother checked her daughter's underwear and found blood.
During an interview, Otero stated that the girl asked to be bathed. He said after he bathed her he tickled her and that, his finger may have slipped and touched her butt. Otero said it was "only for a second."
While being questioned, Otero uttered the statement, "I have frequent urges that I have never acted on until today."
When the girl was examined, doctors reported that the girl had a tear-like injury to her private area.
Otero admitted that the girl was bleeding and he took her to the bathroom so she could clean herself.
Otero was arrested and charged with Sexual Assualt/Battery on a Child Under the Age of 12. He is being held on a $50,000 bond.
He has a previous arrest for Aggravated Domestic Battery.
It was not made clear what the woman's relationship is with the man.
If you feel your child may have been a victim or have information about this case, please call Crime Stoppers at 368-STOP, or text 274637 using keyword 368-STOP. Tipsters can also visit www.ocalacrimestoppers.com. Anonymity is guaranteed.