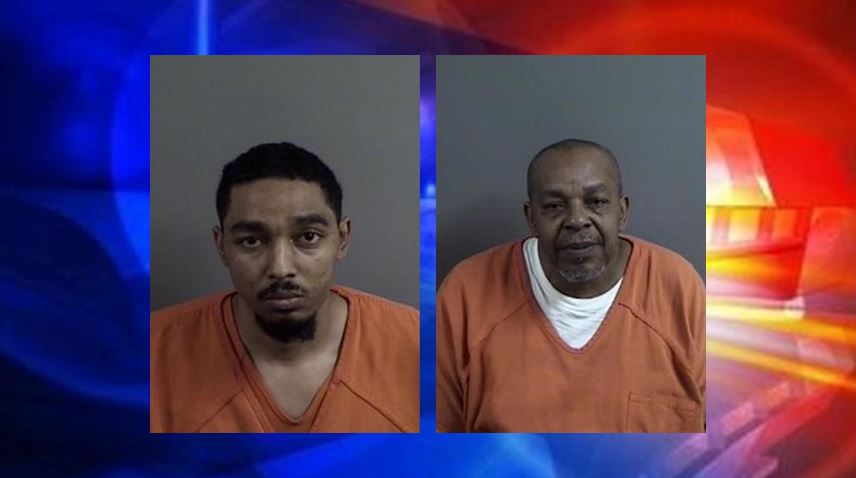 On February 25, 2021, the Citrus County Sheriff's Office (CCSO) Tactical Impact Unit (TIU) executed a search warrant at 11 S. Desoto St. in Beverly Hills where 30-year-old Maurice Evans of Crystal River and 55-year-old Clarence Bryant of Beverly Hills were arrested on a plethora of drug charges.
"Our office is extremely grateful that the minor child who resides at this house was not present during this search warrant," said Sheriff Prendergast. "We are also thankful knowing the arrest of Evans and Bryant will result in the shutdown of the main supplier of heroin in Citrus County. Back in 2017, detectives arrested Evans' brother, Joseph Evans, in what was our agency's largest heroin bust at the time with 56 grams seized. Joseph Evans was ultimately sentenced to 33 years in the Florida Department of Corrections. If this is your family's business, the time to get out is now, we will show no mercy in our pursuit to arrest you in our efforts to save countless lives."
Detectives with the TIU gathered intelligence and determined that nine-time convicted felon Evans and ten-time convicted felon Bryant, both of which occupied the residence, were heavily involved in illicit drug activity. Further investigation revealed that Evans was responsible for $10,000.00 worth of heroin being distributed on the streets of Citrus County every week.
During the execution of the search warrant, detectives discovered numerous items of paraphernalia consistent with illicit drug sales such as scales, measuring cups, plastic baggies, razor blades, and multiple cell phones. Investigators also located a safe which contained approximately 54 grams of heroin, 49 buprenorphine patches, along with $7,300.00 in cash. Both individuals were arrested and charged as follows:
Maurice Evans was charged with Trafficking in heroin (approx. 54 grams), Possession of a controlled substance (buprenorphine), Rent/Lease/Own drug dwelling (with minor present), and Possession of paraphernalia.
Maurice is being held on a $63,000.00 bond.
Clarence Bryant was charged with Possession of a controlled substance (cocaine), Possession of a controlled substance (heroin), Rent/Lease/Own drug dwelling (with minor present),  Possession of paraphernalia, and Driving while license suspended (habitual offender).
Bryant is being held on a $20,000.00 bond.
The CCSO says that if the public sees illicit drug activity occurring in a neighborhood, please contact their office at (352)249-2790 or Crime Stoppers at 1-888-ANY-TIPS to remain anonymous.