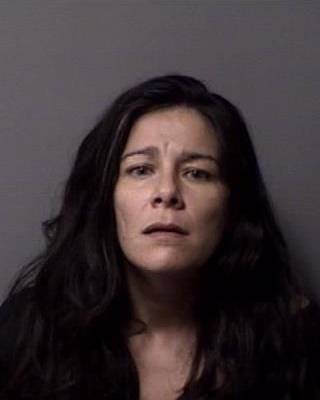 Citrus County, Florida — Friday, Citrus County Sheriff's Office detectives with the Special Victims Unit arrested 36-year-old Jessica Figueroa of Merritt Island for the death of 3-month-old David Figueroa-Philip.
In the early morning hours of October 2, 2020, 3-month-old David Figueroa-Philip passed away due to traumatic injuries resulting from child abuse. Figueroa-Philip was hospitalized on the morning of September 28, after deputies responded to a residence and found him with multiple bruises and swelling on his face and head.
Figueroa-Philip was breathing, but the child was neither alert nor responsive.
Figueroa later admitted to striking the infant numerous times throughout the previous weekend.
Medical staff said they worked tirelessly to try and stabilize Figueroa-Philip for several days. Unfortunately, the injuries he sustained at the hands of Figueroa were too severe and he tragically passed away.
Detectives monitored Figueroa-Philip's status up until his death and gathered the needed medical documentation to further charge Figueroa for the abuse that ultimately took his life.
Figueroa, who was still in custody at the Citrus County Detention Facility for her September 28 aggravated child abuse and child neglect arrest, is now charged with aggravated manslaughter of a child with an additional bond of $30,000.00.