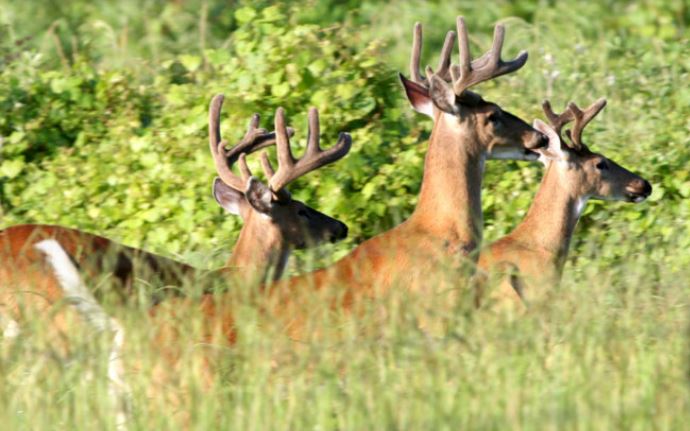 Hunters now have an online option to comply with new deer harvest reporting requirements. You can log (Step 1) your harvest using a paper deer harvest log and report (Step 2) online. Hunters still have the option to log and report harvested deer using the FWC Deer Harvest Reporting App or a paper deer harvest log and Deer Harvest Reporting Hotline.
All hunters – including those under 16 years of age, resident hunters 65 years old and older, military personnel on leave for 30 days or less, and those hunting on their homestead in their county of residence – must log their harvested deer prior to moving it from the point where they located it and report the harvested deer within 24 hours. Learn more about how to log and report harvested deer.
In addition, the FWC wants to remind all hunters (including those who are exempt from hunting license/permit requirements) about the new annual statewide bag limit, which is 5 deer per hunter of which no more than 2 deer can be antlerless. Antlerless deer (any deer, except a spotted fawn, without antlers or whose antlers are less than five inches in length) may still only be harvested: 1) during seasons when they are legal to take, such as during archery season, 2) on antlerless deer days and 3) under permit i.e., antlerless deer permit issued on land in the wildlife management area system, Antlerless Deer Program permit, or Private Lands Deer Management Program permit. Learn more about bag limits and other new hunting rules taking effect during the 2019-2020 seasons.
Lastly, FWC is in the beginning stage of rule development for the 2020-2021 hunting season and is seeking input on a package of hunting-related draft rule changes. If you haven't given your feedback yet, please view the proposed rule changes and provide your thoughts using the online commenting tool.