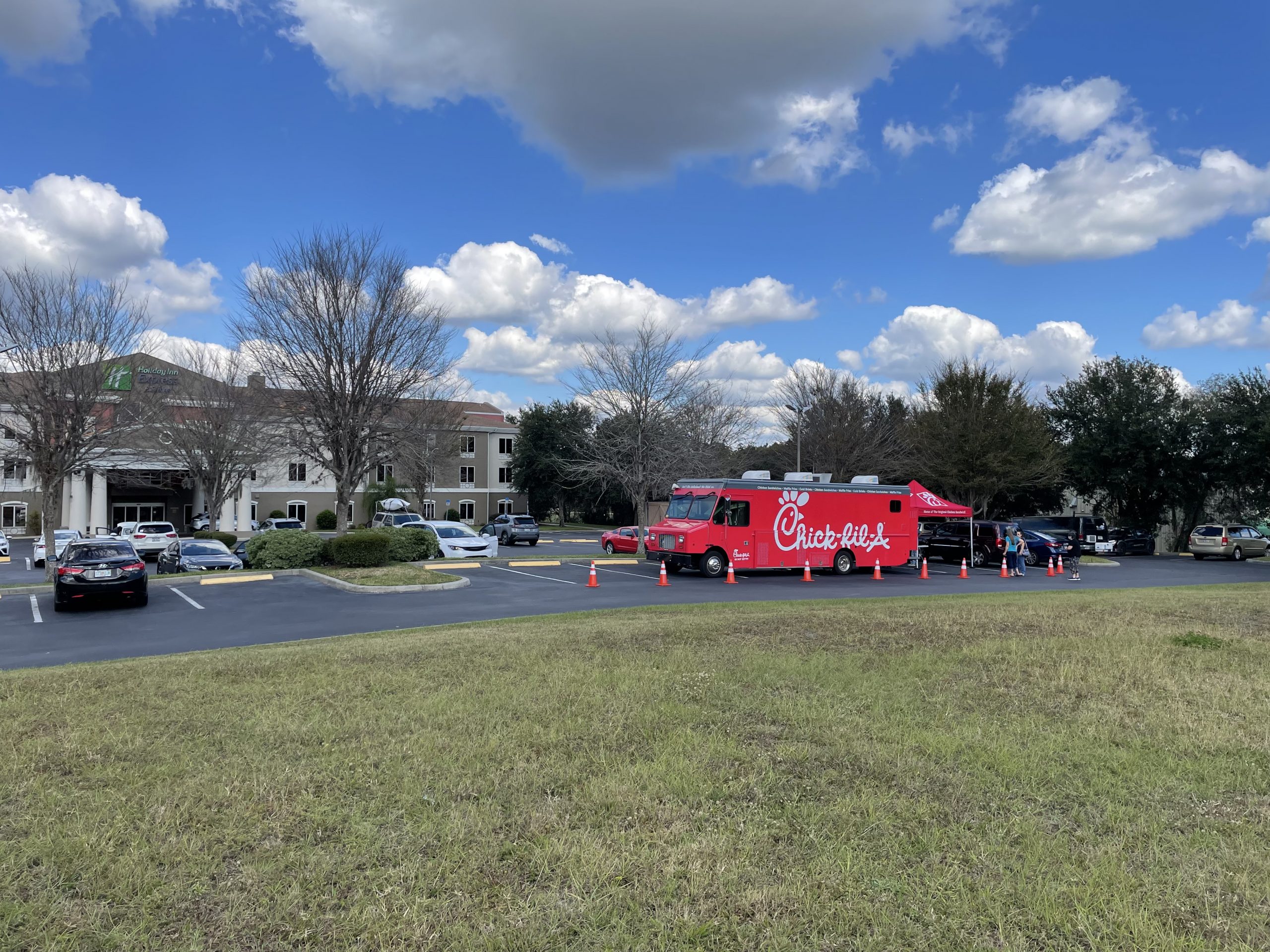 A Chick-fil-A food truck is set up in Citrus County. Yes, you read correctly.
Today, November 3, 2021, Chick-fil-A is serving food with a limited menu at 903 E. Gulf To Lake Highway, Lecanto.
They are set up in the parking lot of the Holiday Inn Express.
Everyone is welcome to stop in to place an order…just follow the signs.
A Chick-fil-A employee told Citrus Gazette that the food truck will also be at the same location on November 17, 2021.