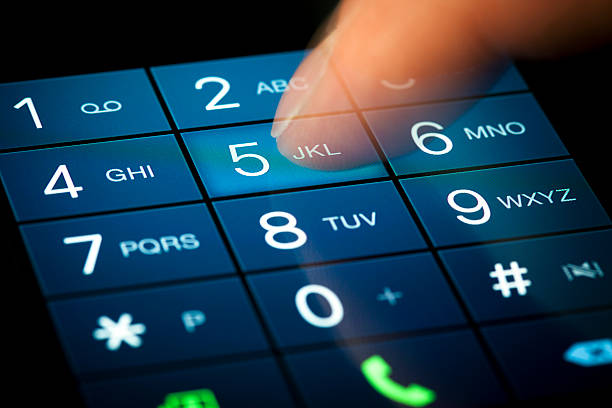 As of October 24, callers in 82 area codes across 35 states and one U.S. territory are required to use their three-digit area code before punching in the seven-digit phone number when calling a local number.
The new rules are being implemented by the Federal Communications Commission.
If you have one of these area codes, you should dial 10-digits (area code + telephone number) for all local calls.
The FCC, said, "Some providers, such as T-mobile and Verizon have already implemented 10-digit dialing and some are phasing in 10-digit dialing between now and July 15, 2022. On and after this date, local calls dialed with only 7 digits may not be completed, and a recording will inform you that your call cannot be completed as dialed. You must hang up and dial again using the area code and the 7-digit number."
Current phone numbers won't change, however, calls dialed without the area code after the October deadline will not be completed.
In some areas, you may be required to dial the number "1" before the area code and seven-digit phone number for local calls.
What Changes Will Businesses Need to Make?
If your company uses a PBX or VoIP phone system, you may need to update or reprogram it for ten-digit dialing. Seven-digit dialing is being phased starting on October 24, 2021, and the transition to 10-digit dialing must be completed by July 15, 2022.
These states and area codes are part of the FCC changes that began on October 24:
Alaska: 907
Alabama: 251
Arkansas: 501
Arizona: 480, 520, 928
California: 209, 530, 562, 626, 650, 707, 925, 949, 951
Colorado: 719, 970
Delaware: 302
Florida: 321 (Brevard County only), 352, 561, 941
Georgia: 478, 912
Guam: 671
Hawaii: 808
Illinois: 309, 618, 708
Indiana: 219, 574
Iowa: 319, 515
Kansas: 620, 785
Kentucky: 859
Louisiana: 337, 504
Michigan: 616, 810, 906, 989
Minnesota: 218, 952
Mississippi: 662
Missouri: 314, 417, 660, 816
Montana: 406
Nevada: 775
New Hampshire: 603
New Jersey: 856, 908
New Mexico: 505, 575
New York: 516, 607, 716, 845, 914
North Carolina: 910
Ohio: 440, 513
South Dakota: 605
Tennessee: 731, 865
Texas: 254, 361, 409, 806, 830, 915, 940
Vermont: 802
Virginia: 276, 804
Washington: 509
Wisconsin: 262, 414, 608, 920