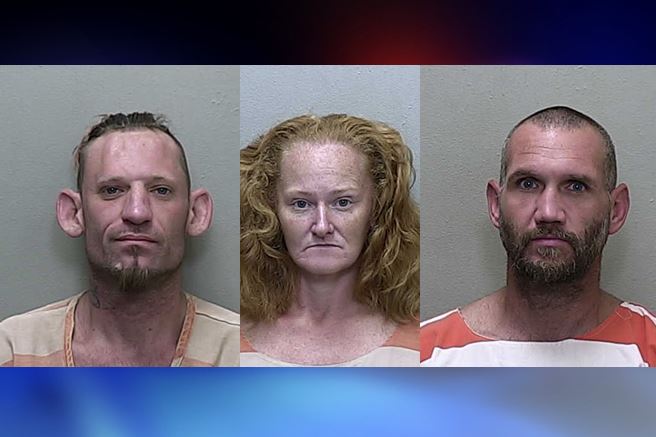 Three people were arrested Tuesday after committing a home invasion at a residence on Northeast 35th Street.
Ricky Deely, Estell Garwood, and Alice Noell broke into the home and stole several items valued at approximately $1,000.
Noell and Garwood were quickly located. Deeley was tracked down by a K-9 a short time later. He was found hiding behind a log in the woods.
Deeley had just been released from jail on December 30 after serving 15 days for driving on a suspended driver's license. Deeley has been in and out of jail most of his life.
Garwood also has a lengthy criminal record.
All three suspects were charged with Burglary of an Occupied Dwelling and Grand Theft.