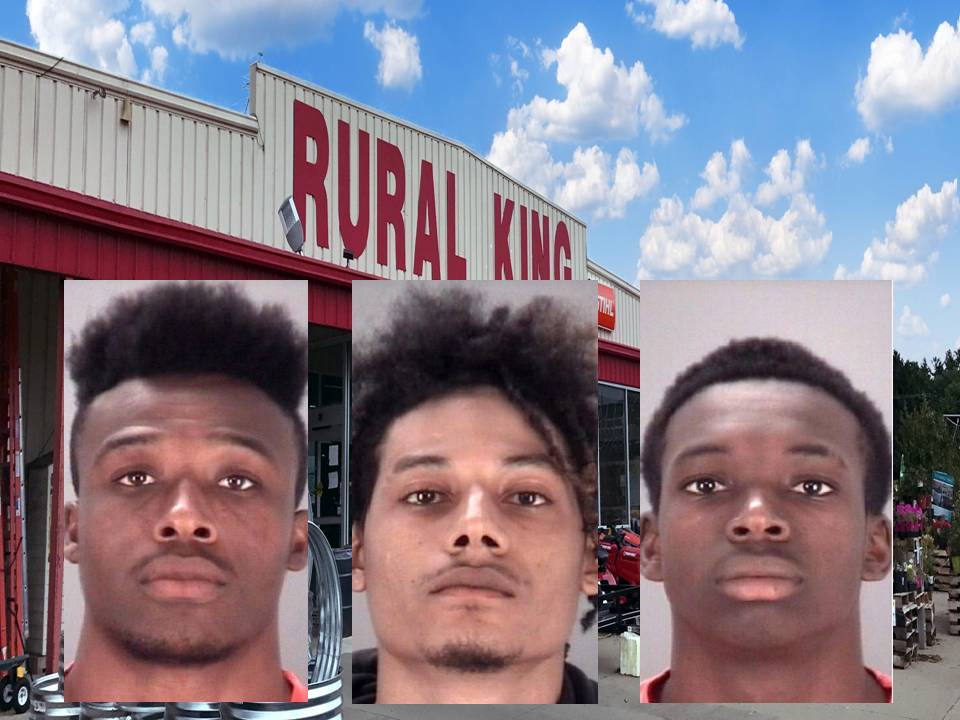 Detectives with the Ocala Police Department obtained arrest warrants for three thieves who broke into the Rural King, located at at 2999 NW Blitchton Road, on July 25. The Break-in occurred just before midnight.
Carlos Eduardo Hampton, 22, Jonathan Arthur Floyd, 21, and Qwintin E. Augustus, 18, are the three suspects named in the warrants. They are currently being held at the Pasco County Jail on other felony charges.
According to police, during the break-in, three males stole several firearms. Only one of the guns have been recovered.
An employee told police that someone broke into the store and went straight for the gun case, smashed the glass, and removed several handguns.
During the burglary, the employee saw someone running, but said they were not able to catch the thief.
The thieves are suspected of breaking into other Rural Kings throughout Florida.
A fourth suspect is on the run.
The three arrested face charges in Marion County of Criminal Mischief, Grand Theft, Grand Theft of a Firearm, and Armed Burglary.
If you have any information about the burglary or related burglaries, you are urged to call the Ocala Police Department at 352-369-7000, Crime Stoppers at 368-STOP, or text 274637 using keyword 368-STOP. Tipsters can also visit www.ocalacrimestoppers.com. Anonymity is guaranteed.